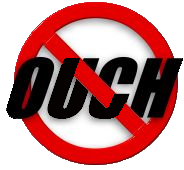 Jane Barnwell, MD





If there is something on our website you would like for your website send us an email and we will be happy to share it with you.

Free and low cost services useful for medical offices:
Please let as know if you use any of these. Stop back from time to time because we will be adding more. And please lets us know if you have any tips.


Docmein is a free online service for private healthcare providers to manage patient appointments online. You can allow patients to schedule their own appointments and you can see your schedule from anywhere (including a smart cell phone). It integrates easily (one click) with Microsoft Outlook schedule. Docmein will send the patient an email reminder of his appointment for free, a telephone call reminder for just 10 cents each call or a text message reminder for 8 cents each. Each practice has its own dedicated information page that can be linked from your website - here is ours.

JumbleMe.com Send and receive secure HIPAA Compliant emails. Features and sign up page. Free for 100 emails /year, $10 /year for 500 emails per year and $49.95 /year for 5000 emails /year.

Dropbox Securely transfer files between computers over the internet. For example, you can drag a file to a Dropbox folder for us and it will instantly show up on our computers and vice versa (let us know if you want to do that). Program comparison and pricing. Free to $19.95 /month depending upon storage size (free is fine for transferring files if you delete them after the transfer).

Nettalk Need another phone line? Instead of $40 /month, how about $49.95 the first year and $39.95 /year thereafter including free US and Canadalong distance, voicemail and other features? If you have a phone system, the Nettalk device can plug right into it. If you have a smart phone system, it can be programmed to automatically use this line for long distance calls. You can have your existing phone numbers transferred to Nettalk but knowing how often Qwest (now Centurylink) screws things up, this would scare me for a main line. Nettalk can also be set up on a smart phone so you can talk without using cell phone minutes.

Skype is a bit more expensive than Nettalk (about $64 /year for a dedicated phone number and unlimited US and Canada long distance calls) but it has a major advantage: you can answer and talk using any computer so your office is anywhere you have a computer. We have found Skype's quality to be inconsistent so we cannot recommend it for office use.

Metrofax $7.95 /month (instead of $30 /month for a dedicated fax line). Faxes are emailed to you in PDF format (encrypted if you turn that on) so they are easy to insert into an EHR system. This also gets rid of another machine on your desk. You can even send and receive faxes from your smart cell phone using the camera to photograph then send documents.


Securimage is an open-source free PHP CAPTCHA script for generating complex images and CAPTCHA codes to protect forms from spam and abuse. It can be easily added into existing forms on your website to provide protection from spam bots. Securimage does everything from generating the CAPTCHA images to validating the typed code. Audible codes can be streamed to the browser with Flash for the vision impaired. We used it on our referral page,

PDFill Editor allows you to fill in or annotate any pdf file whether it is a fillable form or not and save it(you cannot save a fillable form in Adobe Reader). You can also convert any pdf file to a fillable form. Also downloaded with PDFill Editor is a free PDF & Image Writer that allows you to create PDF or Image from ANY printable windows application and a Free PDF Tools utility that allows you to modify pdf files in many ways. You can keep the Writer and Tools even if you don't buy PDFill Editor. We created our intake forms in Microsoft Word, printed them using the PDF Writer, then added fields using PDFill Editor For example see the demographics form (cancel the printer dialog when it opens.) The $20 PDFill Editor does a lot the $500 Adobe Acrobat does.

pdffiller.com lets you fill PDF Forms on-line. It is not as powerful as PDFill Editor but you don't have to download and install any software and it is free.

GoDaddy.com
We use godaddy.com for our web server, domain registration and SSL certificate. Their service is competitively priced, easy to use and their support is excellent.



If you have not yet committed to an EHR system, here are two free EHR, PM (Practice Management) solutions. Both are ONC-ATB Ambulatory EHR 2011-2012 certified so you can get the stimulus rebate for meaningful use. Each has over a hundred thousand users and adds thousands of users each month.

OpenEMR is a Free and Open Source, Practice management and Electronic Medical Records software application. It features fully integrated electronic medical records, practice management, scheduling, electronic billing, internationalization, patient portal and free support. It can run on Microsoft systems, Unix-like systems (Linux, UNIX, and BSD systems), Mac OS X and other platforms. It is totally free to install on your own computers or web service. You can find hosting solutions (so it will be completely internet based) starting at $25 /month.

Practice Fusion is an ad-supported EHR-PM solution. The single ad displays at the bottom of the page and is easy to ignore. It includes charting, e-prescribing, billing, scheduling, patient portal and patient management. It is fully cloud based so you don't need sophisticated computers or servers and you can access it from almost anywhere like the hospital.


After 6 months of studying EHR systems and trying different EHR systems, we have come to look at the EHR industry on the same level as used care dealers. I have decided to write my own EHR system. After just two weeks of coding, I have come up with something better than anything else I have seen. l have now been improving it for the last two months (it is now July 21). I plan to get it approved by ONC for meaningful use and put it on the market later this year. If you don't yet have an EHR or are unhappy with the one you are using (believe me, when you see this one, you will be unhappy with the one you are now using) you might want to take a look at what I have so far.